Signature Level 2 in British Sign Language Course
Language coaching comes in all shapes and sizes but with Deaf Active it's a language for all ages.  We do not only teach the standard Level 1 & Level 2 Signature approved British Sign language courses, but we also tailor make our classes to suit the needs of companies, organisations and business, both  in the public and private sector.
​Maybe you have thought of learning sign language as a past time, or maybe you see it as the beginning of a new career as a British Sign Language Interpreter, and why not, after all the current salary of a British Sign Language Interpreter ranges from £30,000 – £70,000 per annum!
Whatever your interest, Deaf Active has the course for you!
​British Sign Language Level 2: £440 + £160 assessment fee
Upon acceptance on to the course you will be required to make payment. This can be paid in one payment or broken down into several payments. These options will be offered to you in your acceptance email.
The full amount must be paid before the course start date.
Course Duration
The course will be delivered over 32 weeks, this is not inclusive of national holidays (Christmas etc.)  Admissions will be taken on a first come first served basis, so please enrol and secure your place as quickly as possible to avoid any unnecessary disappointment. Payment will be required prior to the course start date.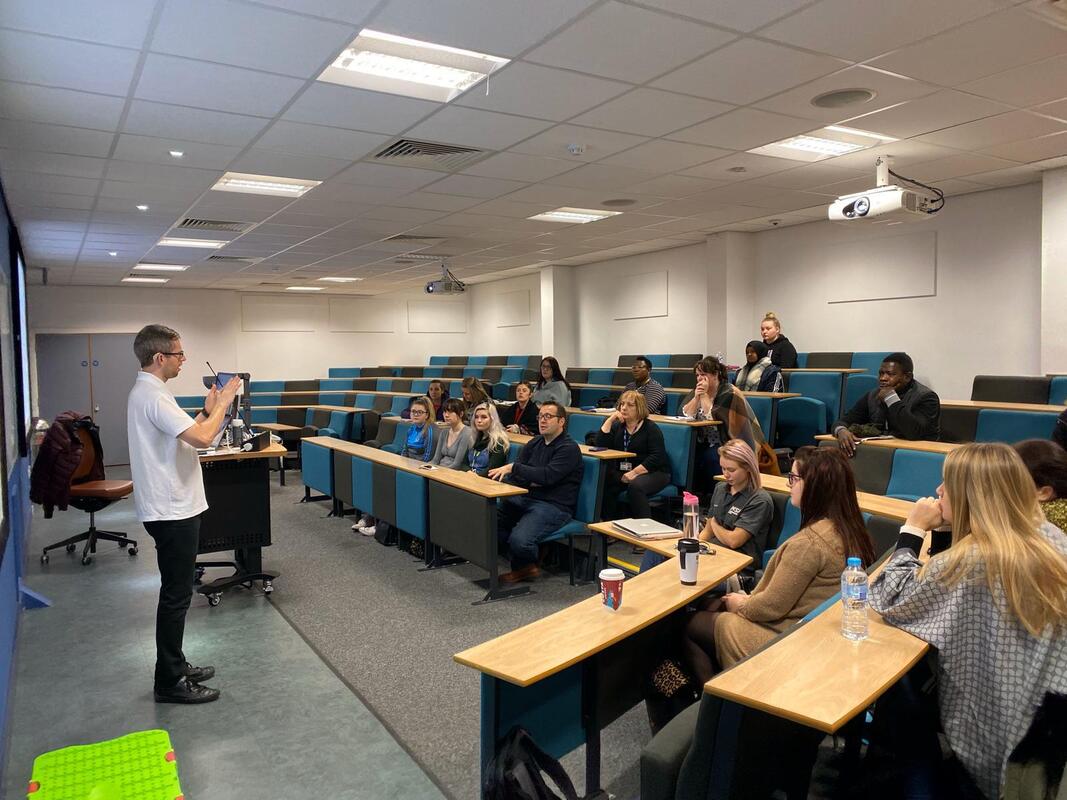 September 2024
Course Duration:
Every Wednesday evening for 32 weeks, 6:15 – 9:00pm.
Course fee:
£440 + £162 assessment fee (Optional*)
*You may choose to complete the course without assessments. This will mean that you do not receive a qualification certificate at the end of the course.
The course will be held at:
Deaf Active
The Joseph Lappin Centre,
Mill Lane,
Old Swan,
Liverpool,
L13 5TE
Qualification aim
This qualification is designed to enable learners to develop their skills to communicate with Deaf people using British Sign Language (BSL) in a range of everyday situations. The qualification will allow learners to participate in longer and more varied conversations than at Level 1. The course will develop communication in BSL about real life, routine, and daily experiences. The learner will be able to deal with most routine communication and have enough understanding of grammar to cope with some non-routine communication. Learners should be taught a number of regional variations in sign language.
The specification has been designed to be consistent with the National Language Standards at Level 2.
Qualification structure
The qualification is divided into three units, each of which can be achieved separately.
The units can be done in any order at any time but it is recommended that the content of Unit BSL201 is covered before Unit BSL202 or BSL203.
To achieve the full Level 2 Certificate in British Sign Language, candidates are required to achieve all units:
BSL201J/600/0210 BSL Receptive SkillsMultiple-choice examination
BSL202D/600/0214BSL Productive SkillsPresentation in BSL
BSL203A/600/0219BSL Conversational Skills
Conversation in BSL
Essential requirements
BSL competence standards include requirements for candidates to have sufficient sight, manual dexterity, facial and body movement to produce and receive BSL. It is the responsibility of the centre to explain these requirements before accepting a candidate for this qualification.
The qualification has four themes:
Theme 1
Everyday Conversation – 30 hours Mandatory (this theme must be done)
Optional themes: Pick two of these themes.
The themes chosen for unit BSL202 and BSL203 must be different.
Theme 2
Eating and Drinking
Theme 3
Spending and Shopping
Theme 4
Travel and Holidays
Theme 1 is mandatory so all learners must do this. Learners will also study two other themes out of the three optional themes above. The two optional themes will be chosen by the teacher in consultation with the learner.
In Unit BSL201 learners will be assessed on the content of Theme 1 only. The hours within the unit include time for practice and assessment.
In Units BSL202 and BSL203 learners will use and build upon the vocabulary and grammatical features of Theme 1.
Themes 2, 3 and 4 include the vocabulary from Theme 1. Learners are expected to increase their understanding and use of BSL grammar and vocabulary in these units. Some of the learning hours will be used to practice their skills and carry out the assessment for Units BSL202 and BSL203.
For Unit BSL202 learners will be assessed on the content of Theme 1 and the first choice of the optional themes.
For Unit BSL203 learners will be assessed on the content of Theme 1 and the second choice of the optional themes.
Target Group
Level 2 Certificate in British Sign Language is suitable for those who:
Want to progress from Level 1 study in BSL, and want to progress to more advanced levels of study in BSL at a later date.
Wish to achieve language skills at an intermediate level to improve communication with Deaf people
Are Deaf and wish to gain a qualification in their native language
Are family, friends and colleagues of Deaf people
Are studying for personal development.
The qualification is supported by over 300 centres throughout the UK ranging from Further and Higher Education establishments to schools and academies.
Progression Routes
On completion of Signature Level 2 Certificate in British Sign Language, a wide range of further qualifications is available, including:
Signature Level 3 Certificate in British Sign Language
Signature Level 4 Certificate in British Sign Language
Signature Level 4 Certificate in British Sign Language and Introduction to Interpreting
Signature Level 6 NVQ Certificate in British Sign Language.
These qualifications would potentially lead an individual to various employment opportunities.